Professor Wichit Srisa-an Gives a Special Lecture at CWIE Forum in Japan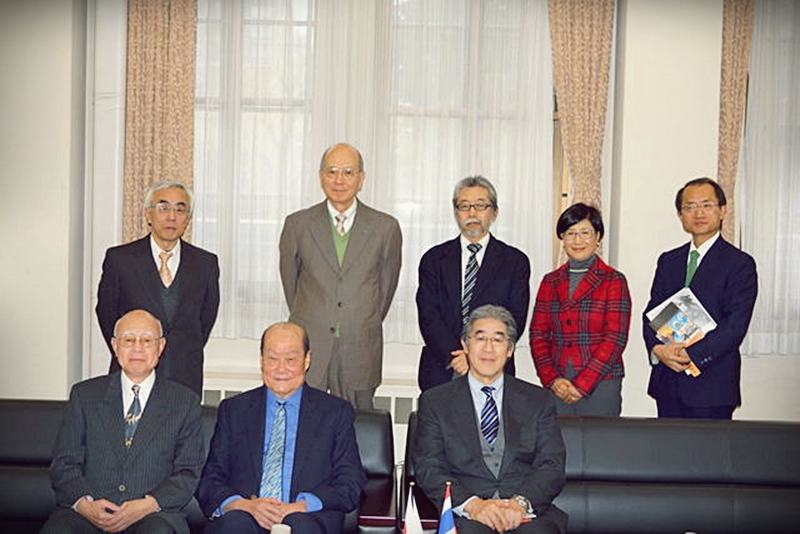 Professor Wichit Srisa-an Gives a Special Lecture at CWIE Forum in Japan
Professor Wichit Srisa-an, Chairman of SUT Council and also President of Thai Association for Cooperative Education (TACE) was invited by the organising committee of Japan Cooperative and Work-Integrated Education Forum to visit Tokyo to conduct a workshop and deliver a special lecture to Japanese government officials, and university and workplace personnel from February 5th-7th, 2014.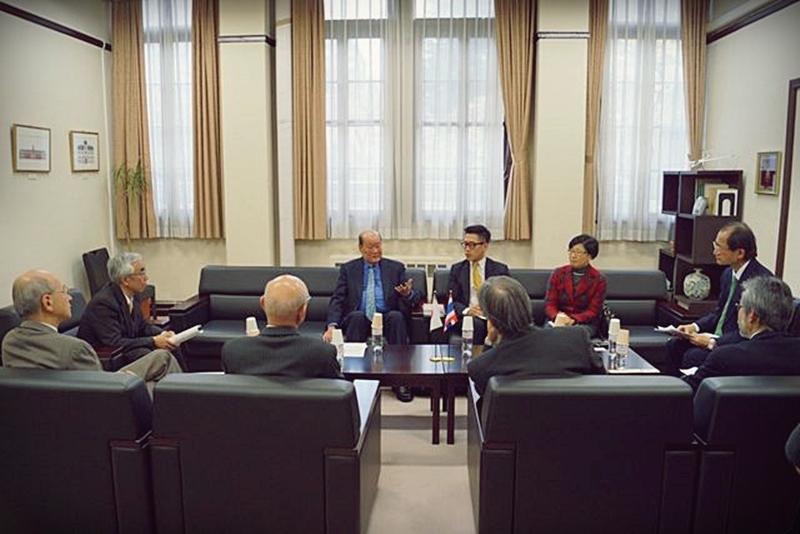 On the first day, February 5th, Professor Wichit was invited to visit Aoyama Gakuin University in Tokyo where he had a meeting with the top management administrators of the university including Mr Koshiro Ando, Chair of the Board of Trustees, Professor Ken-ichi Semba, President, and Professor Dr Nobuto Iwata, Director of International Exchange Centre. The main discussion was about the development of Cooperative and Work-Integrated Education at SUT and in Thailand and the possible CWIE student exchange potentials between Thailand and Japan. Aoyama Gakuin University showed a strong interest in this initiative and is considering joining the student exchange pilot project with SUT.
Later on that day, Professor Wichit was invited to pay a visit to the Higher Education Bureau, Japan's Ministry of Education, Culture, Sports, Science and Technology (MEXT) where he was greeted by Mr Daisuke Yoshida, the Director-General, and Mr Norifumi Ushio, Director of the Technical Education Division. After his presentation on CWIE at SUT and in Thailand and proposal for Japanese-Thai CWIE student exchange, both of the Japanese senior officials agreed with the advantages of the collaborations and voiced their support to the project on behalf of MEXT.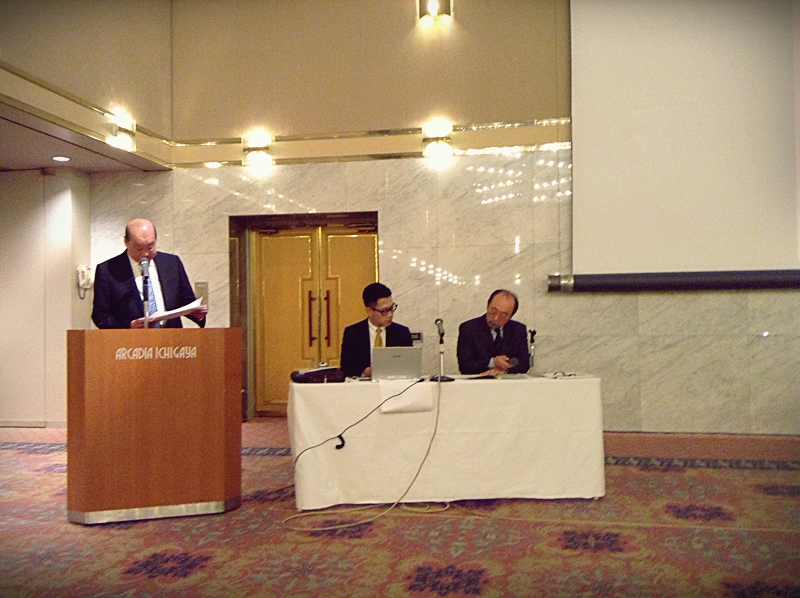 On February 6th, Professor Wichit conducted a 2-hour workshop on 'Development of Cooperative and Work-Integrated Education in Thailand' for a group of 12 participants including administrators and CWIE personnel from the four universities keenly interested in pioneering CWIE in Japan, which are Kyoto-Sangyo University, Niigata University, Seijo University, and Fukuoka Institute of Technology. His workshop outlined the two milestones of CWIE development in Thailand; namely, Institutional Case Study of Suranaree University of Technology (SUT), which is the birthplace of CWIE in Thailand in 1993 and National Case Study of Thailand with the first full-fledged government's policy and support in 2002. The participants were impressed with the workshop and received hands-on experience on how to start up CWIE in their universities. The four universities were also very much interested in joining the Japanese-Thai CWIE student exchange pilot project.
The final day of his trip was for the special lecture on 'Current Stage and Challenges of Industry-University Cooperative Education in ASEAN Countries: What can Japan learn as a late starter?' to 200 participants consisting of Japanese government officials and university and workplace CWIE personnel. His lecture touched upon the four key points i.e. 1) Current State of Cooperative and Work-Integrated Education (CWIE) in Thailand, 2) Transition of CWIE in ASEAN, 3) Challenges, and 4) What can Japan learn from Thailand's Cooperative Work-Integrated Education. At the end, the participants were impressed with the pioneering CWIE work at SUT which has expanded to the grander scale at the national, regional, and international levels. The five lessons that Professor Wichit proposed for Japan to learn from Thailand were also appreciated and will be beneficial for them.
In all, Professor Wichit's trip to Japan this time has increased the visibility of SUT to the Japanese government, universities, and workplaces, and has firmly placed SUT and Thailand on the World's CWIE history map. Among other collaboration potentials that could come out of this visit, the pilot project of Japanese-Thai CWIE student exchange is being currently undertaken, and hopefully SUT will have a chance to welcome soon the first batch of Japanese CWIE students to Thailand before sending off our students for CWIE placements in Japan as well.