SUT Expands its Reach to the Middle East

Professor Dr Wichit Srisa-an, SUT Council Chairman and Professor Dr Prasart Suebka, SUT Rector, made a trip to Tehran, Iran from November 11th-15th, 2014 to attend the 37th Association of Universities of Asia and the Pacific (AUAP) Board Meeting and the 11th AUAP-University of Tehran (UT) General Conference "Asia-Pacific Sustainable Development through Entrepreneurial Empowered Knowledge Sharing". They were also accompanied by Professor Yupeng Yan, SUT CIA Director and Assistant Professor Dr Issra Pramoolsook, Secretary to Professor Wichit Srisa-an.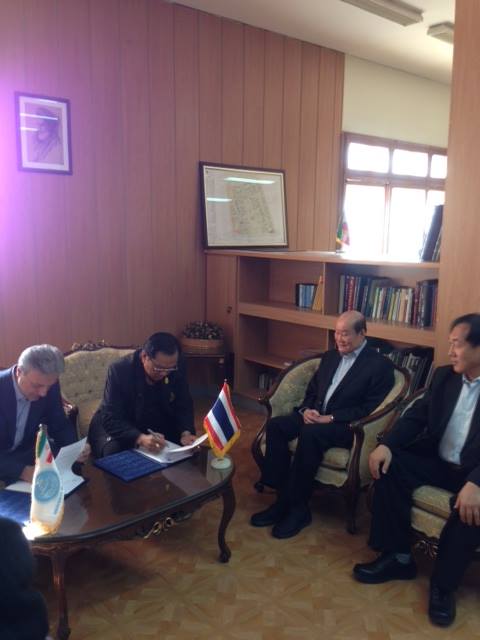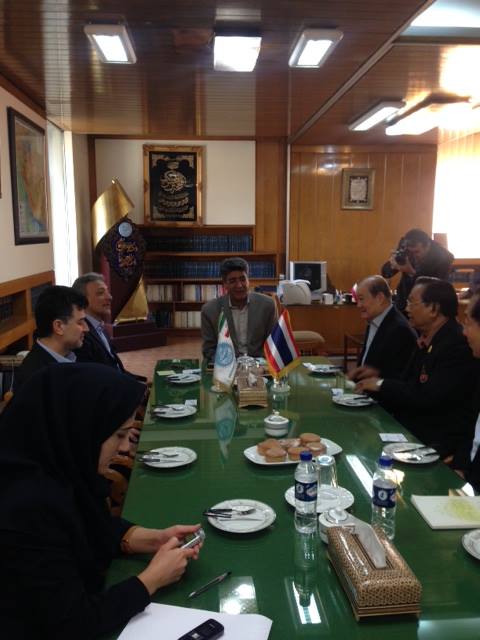 As the Founding President of AUAP 19 years ago, Professor Wichit was invited by the Board to serve on the AUAP Advisory Board from 2014-2016. Professor Prasart, as an Ex-Officio Board member, announced the 12th AUAP General Conference and the celebration of AUAP 20th Anniversary, which will be hosted by SUT in 2015 to coincide with SUT's 25th Anniversary. With the presentation made by Professor Yan, both of the professors sent their invitations to all the AUAP Board Members and the conference participants to join the double celebrations at SUT next year.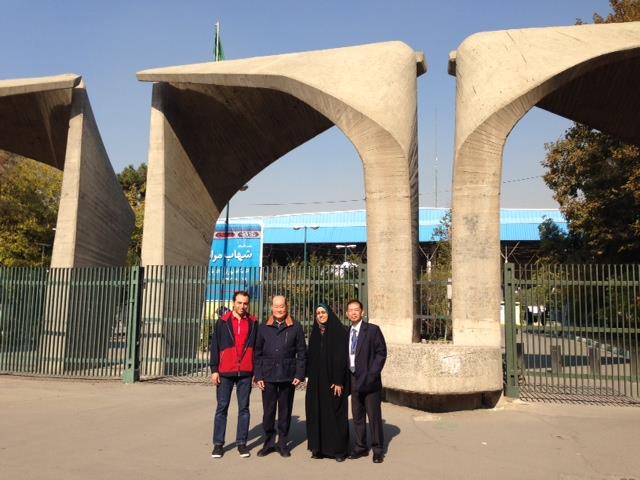 Combined with this trip was the visit to the University of Tehran (UT) for future collaborations between UT and SUT. Founded 80 years ago, UT is hailed as the best university in the Middle East with academic and research strengths in various disciplines especially engineering which is ranked in the world's top 50 engineering schools. The discussion with UT President, Professor Mahmoud Nili Ahmad Abadi and his vice presidents was very constructive and that led to a signing of an MOU between the two universities, which is SUT's first MOU with a university in the Middle East. This MOU is expected to open doors to more linkages with universities in that region.

From today up until SUT's 25th Anniversary celebration, Professor Wichit and Professor Prasart would like to ask everyone at SUT to join hands in playing a host and welcoming participants of the 12th AUAP General Conference to SUT next year for its 20th Anniversary celebration at its cradle.

Reported by Asst. Prof. Dr. Issra Pramoolsook