SUT co-hosting an informal learning and sharing session on Cooperative and Work-Integrated Education with South African VIP guests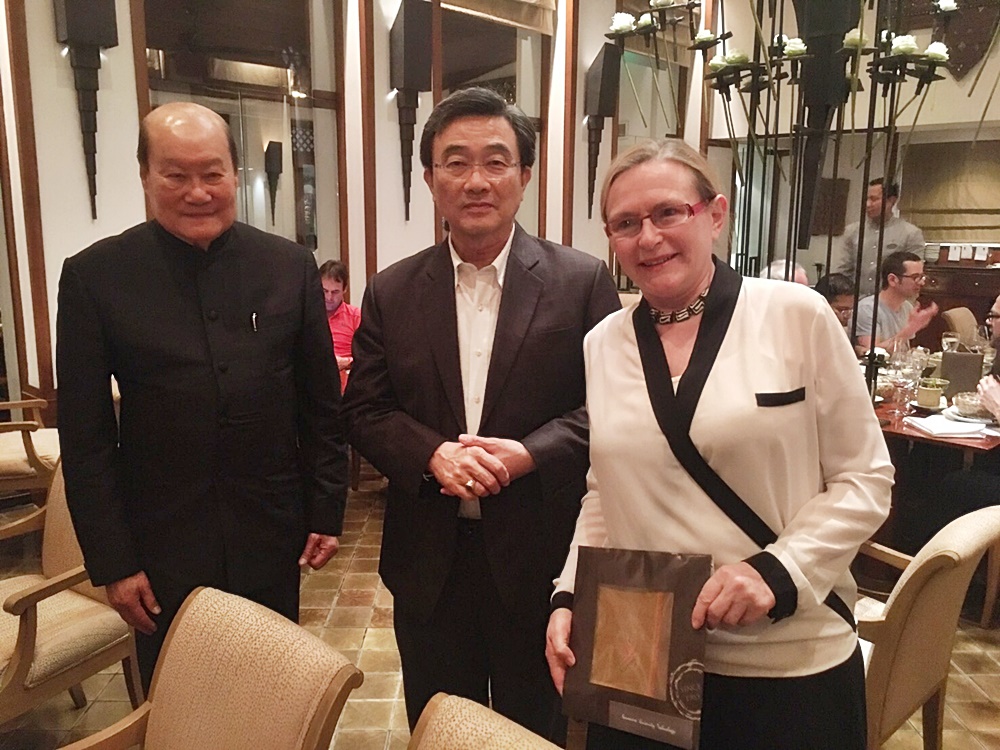 SUT co-hosting an informal learning and sharing session on Cooperative and Work-Integrated Education with South African VIP guests
Associate Professor Dr Weerapong Pairsuwan, SUT Rector, joined hands with Thai Association for Cooperative Education (TACE) led by Professor Dr Wichit Srisa-an, TACE President, to welcome Her Excellency Helen Zille, Premier of Western Cape Legislature, South Africa and her team to the South Africa-TACE-SUT informal meeting on cooperative education. This meeting, which took place on September 9th, 2017 at the Sukhothai Hotel, Bangkok, was initiated by the South African side as a result of the widespread success of cooperative education in Thailand which was originated at and has been made popular nationwide and internationally recognised by SUT. Also, cooperative education has played a crucial role in increasing the quality of graduates, leading to their higher employability. Therefore, South Africa is very keen to adopt or adapt and promote this approach for the human resource enhancement in their country and would like to learn from the success story of Thailand from TACE and SUT.
This meeting was privileged to have the presence of His Excellency Geoffrey Doidge, South African Ambassador to Thailand and his wife, who have been very impressed with the achievements that cooperative education has created in Thailand. Representing the industry side, Dr Sampan Silapanad, Vice President of Western Digital, Thailand, whose contributions to both domestic and international cooperative education are exceptional and exemplary, actively joined the discussion as well. Besides, Associate Professor Dr Kongpol Areerak, Deputy Director of Centre for Cooperative Education and Career Development, SUT and Assistant Professor Dr Issra Pramoolsook, International Liaison Officer of TACE took part in the meeting, too.
Topics of this 2-hour discussion were various ranging from the history and the development of cooperative education at SUT and in Thailand, to strategies for industry engagement and success factors of cooperative education. The meeting ended with a Thai dinner during which South Africa showed their strong intention to learn and collaborate more with Thailand through TACE and SUT in the near future.