SUT' Administrator's Academic Enrichment and Professional Development at THE's World Academic Summit 2017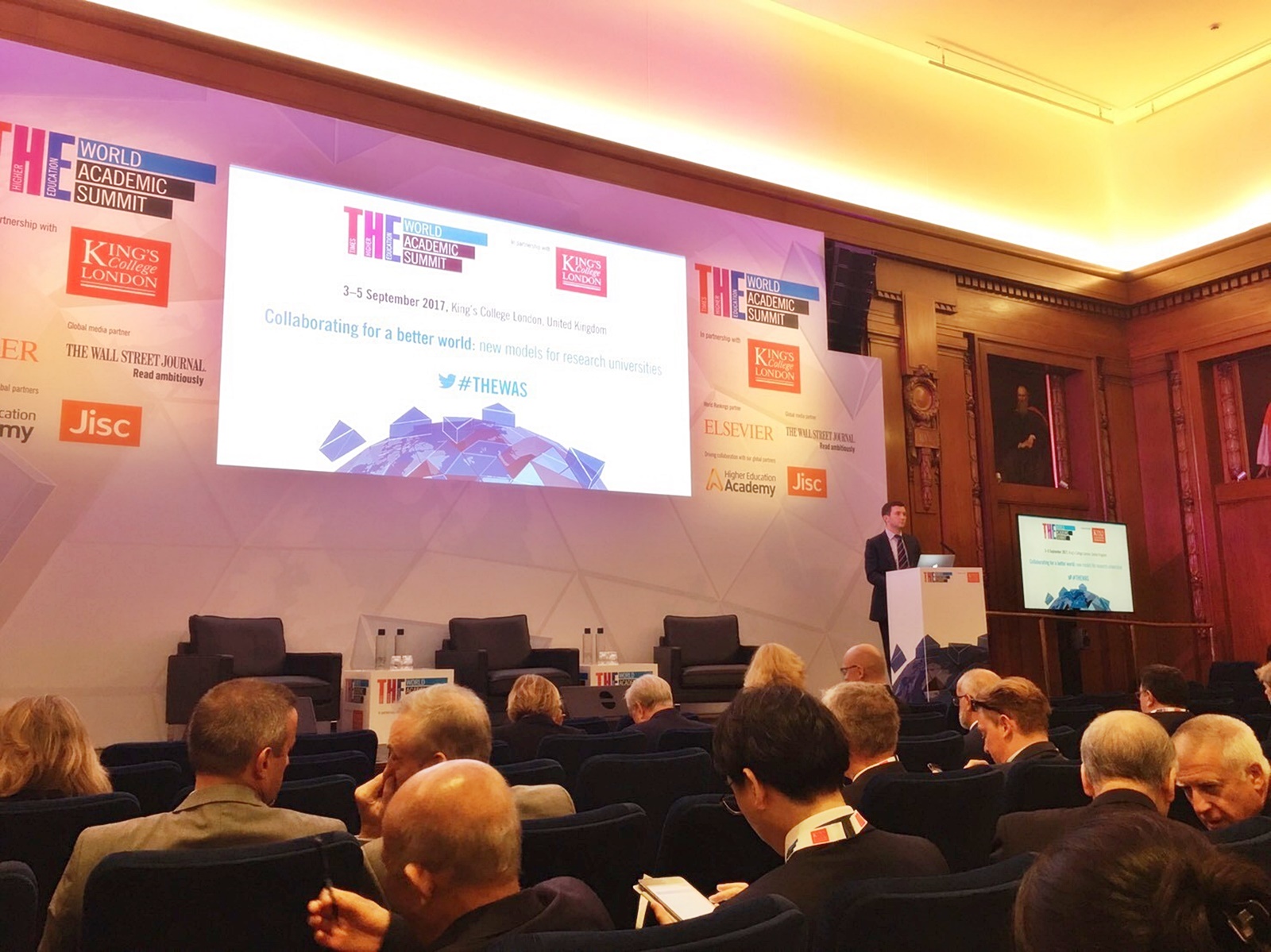 SUT' Administrator's Academic Enrichment and Professional Development at THE's World Academic Summit 2017
Associate Professor Dr Weerapong Pairsuwan, SUT Rector, led a team of 2 vice rectors, Associate Professor Dr Anan Tongraar and Professor Santi Maensiri, to attend the Times Higher Education's World Academic Summit (WAS) 2017, hosted by King's College London, UK from September 3rd to 5th. Professor Dr Wichit Srisa-an, SUT Founding Rector and Chairman of SUT Council, was also invited to join this trip and accompanied by Assistant Professor Dr Issra Pramoolsook, his secretary.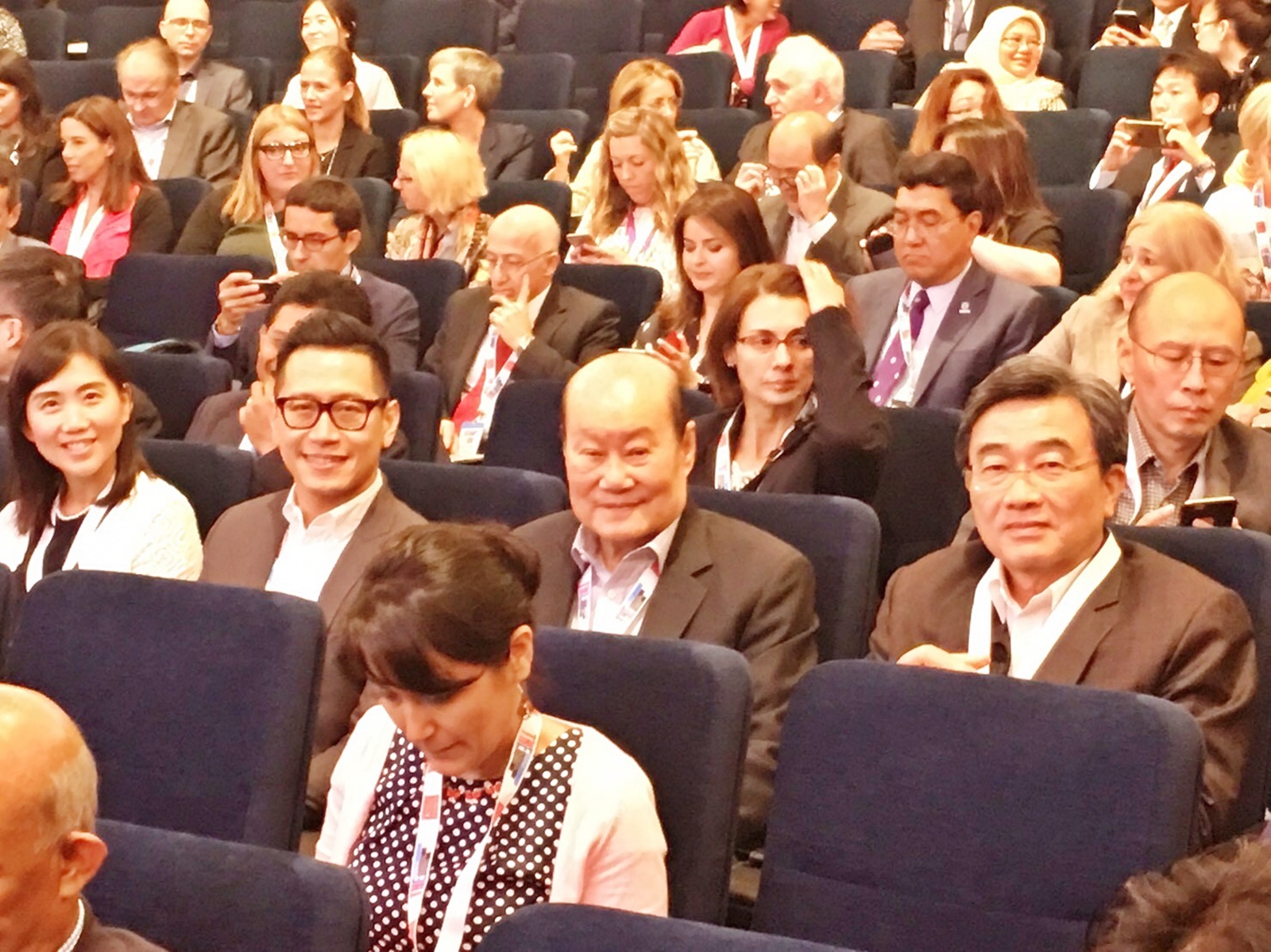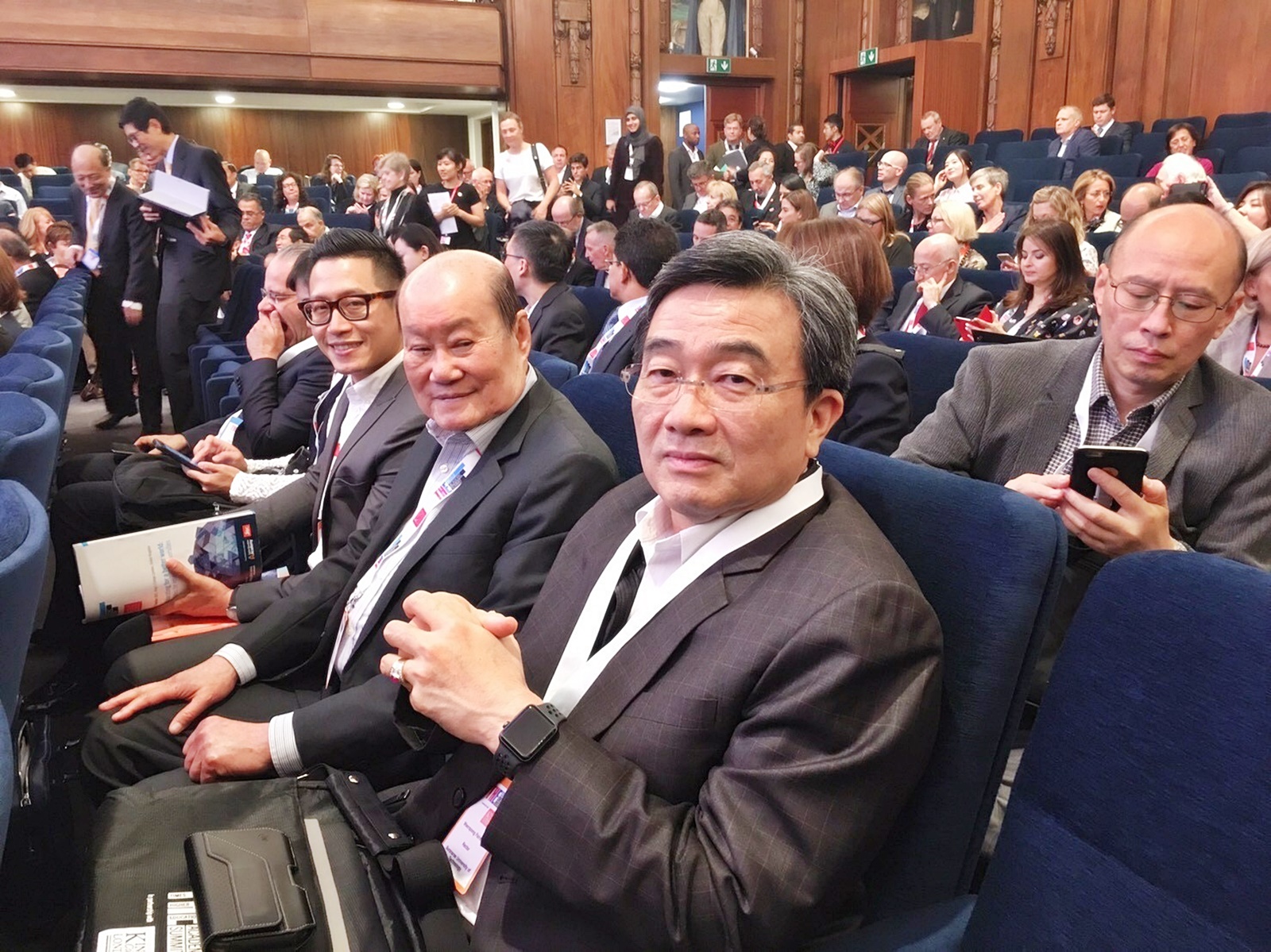 The highlight of this summit is the official announcement of the THE World University Rankings 2017 and the launch of the ranking for 2018. More important than the ranking results is the opportunity for academic enrichment and professional development for this SUT delegation through learning from university vice chancellors, presidents, educational leaders, and research institution heads from all over the world who shared their insights and discussed key issues that are challenging higher education at the moment. Under the theme 'Collaborating for a better world: new models for research universities', the summit addressed various crucial topics such as international partnerships, modern graduates as global citizens, research excellence, entrepreneurship for knowledge economy, diversity in leadership, university engagement, as well as teaching and technology. The summit participants were also fortunate to have a chance to hear two Nobel laureates speak on the significance of research and research universities. During the summit, the SUT delegation enjoyed networking with other higher education institutions and agencies as well.
Congratulations to SUT who has fetched the third spot in Thailand in the THE rankings this year!