SUT Empowers its CWIE Research at WACE 10th International Symposium, Sweden
SUT Empowers its CWIE Research at WACE 10th International Symposium, Sweden
SUT delegates led by Professor Dr Wichit Srisa-an attended WACE 10th International Symposium at University West, Trollhattan, Sweden from May 31st to June 4th, 2014. Under the theme 'Creating and Excellent Foundation for CWIE Research', this symposium is the first of its kind that focuses on research in Cooperative and Work-Integrated Education (CWIE).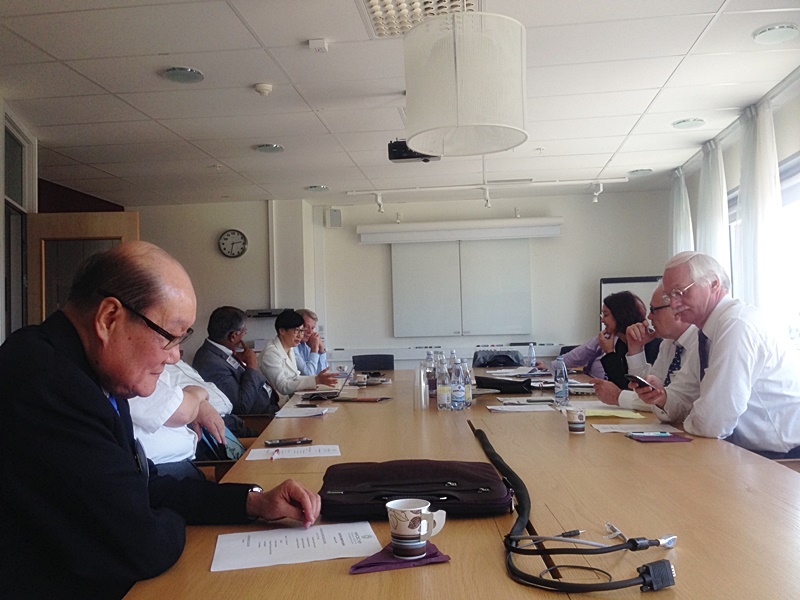 Other delegates included Dr Guntima Sirijeerachai, Vice Rector for University-Community Engagement, Associate Professor Dr Weerapong Polnigongit, Head of the School of Information Technology, and Assistant Professor Dr Issra Pramoolsook, Secretary to SUT Council Chairman. On May 30th, Professor Wichit attended the WACE Board of Directors meeting in which Professor Wichit reported updates from WACE ISO@SUT to the meeting, including the upcoming programmes organized by ISO@SUT i.e. the CWIE ASEAN Network Establishment in 2014 and WACE International Training programme in 2015. In the afternoon, he also joined the WACE Executive Board meeting to discuss and approve key administrative issues of WACE.
On the same day, Dr Guntima, also former Secretary-General of Thai Association for Cooperative Education (TACE), was invited to represent TACE at the CWIE International Associations meeting where she shared recent and current developments of CWIE in Thailand with the counterparts from Australia, Canada, England, Japan, Namibia, New Zealand, and South Africa. Dr Weerapong, representing SUT's graduate programme in cooperative education, took part in the CWIE International Research Group meeting in which he shared and learned about research activities for CWIE development worldwide.
The highlight of this trip is the bilateral discussion on potential CWIE research collaborations between Suranaree University of Technology and University West represented by Mr Olof Blomqvist, Vice-Chancellor Emritus, Pro Vice Chancellor Jan Theliander, and Professor Lars Svensson. The only two universities in the world offering graduate programmes in cooperative and work-integrated education, University West and SUT co-identified the research areas that need to be delved into further and proposed the collaborative activities such as faculty and student exchange to be implemented between the two. This discussion led to signing of the MOU on Cooperative and Work-Integrated Education/Learning and Research that will pave the way for more concrete collaborations and development of CWIE research between the two countries.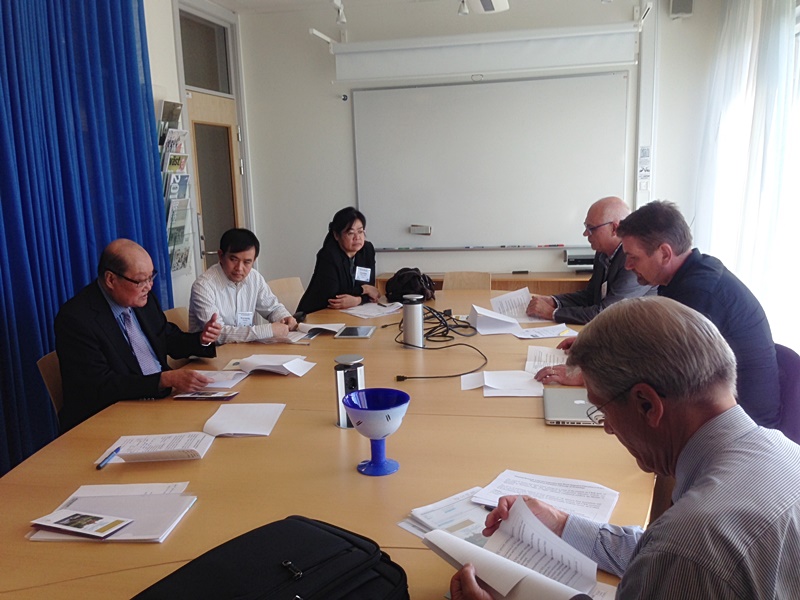 On Monday, June 2nd, Dr Guntima, representing a team of SUT CWIE researchers, presented a paper on 'Current and Future Trends in Cooperative Education Research in Thailand' at a concurrent session. This survey research indicates four trends in CWIE research that can be useful as research topics for interested graduate students and researchers, which are:
1. Research for the development of the country
2. Research for the development of the curriculum
3. Research in the ASEAN context
4. Research for the CWIE operation
During the four days of the conference, a number of activities took place which aim to enrich the research and development in CWIE regionally and globally. SUT actively participated in these activities in various roles with a variety of capacities and will continue working on them further to empower itself to become one of the world's leading CWIE research institution.