The 1st Annual Meeting on Advanced Functional Materials (AFM-I)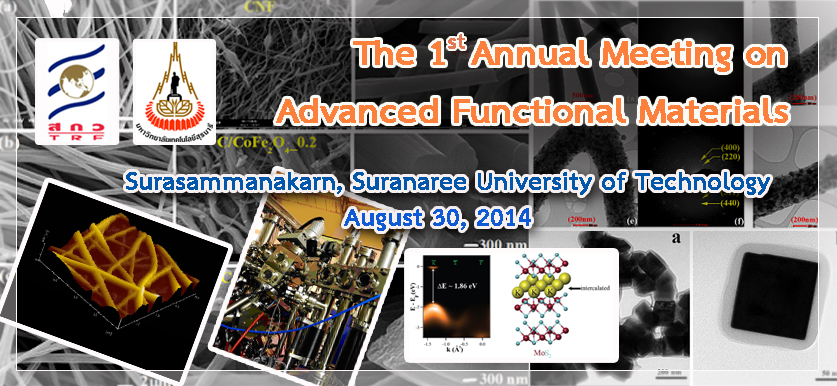 The research in materials science and engineering started about 20 years ago with emphasis on structural materials. As the development of structural materials grows up and the technology need for advanced functional materials (AFMs) intensifies, the research direction has changed from an emphasis on structural materials to one on AFMs. Recently, the development of AFMs is at the heart of current technology needs and is at the frontier of current materials research. AFMs including metals, ceramics, polymers, semiconductors, composites, and nanomaterials are the materials that have a function or a multiplicity of functions relevant to smart structures, microelectronics, capacitors, electrical insulation, batteries, computer memories, optics, actuators, energy harvesting, sensors, etc. There are many applications of the AFMs including electronic applications, thermal applications, energy harvesting, energy storage, sensing and healing, actuation, thermal management, electromagnetic applications, charge dissipation, microelectronic packaging, data storage, and environmental protection.
Here, we are pleased to organize the 1st Annual Meeting on Advanced Functional Materials (AFM-I) to be held at the Surasammanakarn, Suranaree University of technology, Nakon Ratchasima on 30 August 2014.
This meeting would bring us the synergy of the knowledge in advanced functional materials together with the knowhow in synthesizing, characterization, theory and computation, and applications will enable this frontier research to be established in Thailand and be able to complete at international level.

More information : http://science.sut.ac.th/physics/AFM-I/index.html
ลิงค์ที่เกี่ยวข้อง